Academics and Work Experience:
Leeseberg was a Creative Technologies Major with a Minor in Business Management. He was the HackBerry Lab technician for the Summer of 2015. He was a Product Design intern at Hey Joe Coffee/Rubix in the Atlanta Tech Village from May, 2016 to May, 2017. His previous projects involve Arduino, Raspberry Pi, 3D Printing, custom PCB prototyping, laser cutting and more.  He has worked on several projects for Hey Joe Coffee, and has been funded to develop his own prototype for manufacture and sale.
Recipient of the Richard's Grant for scientific research
2016, 2017 Berry College Symposium presenter
2016, 2017 HackBerry Lab Iteration Award
Semester Abroad: Principia Consortium Honors Program: University of Glasgow, Glasgow, Scotland
Read about Alec's research on interactive semi-holography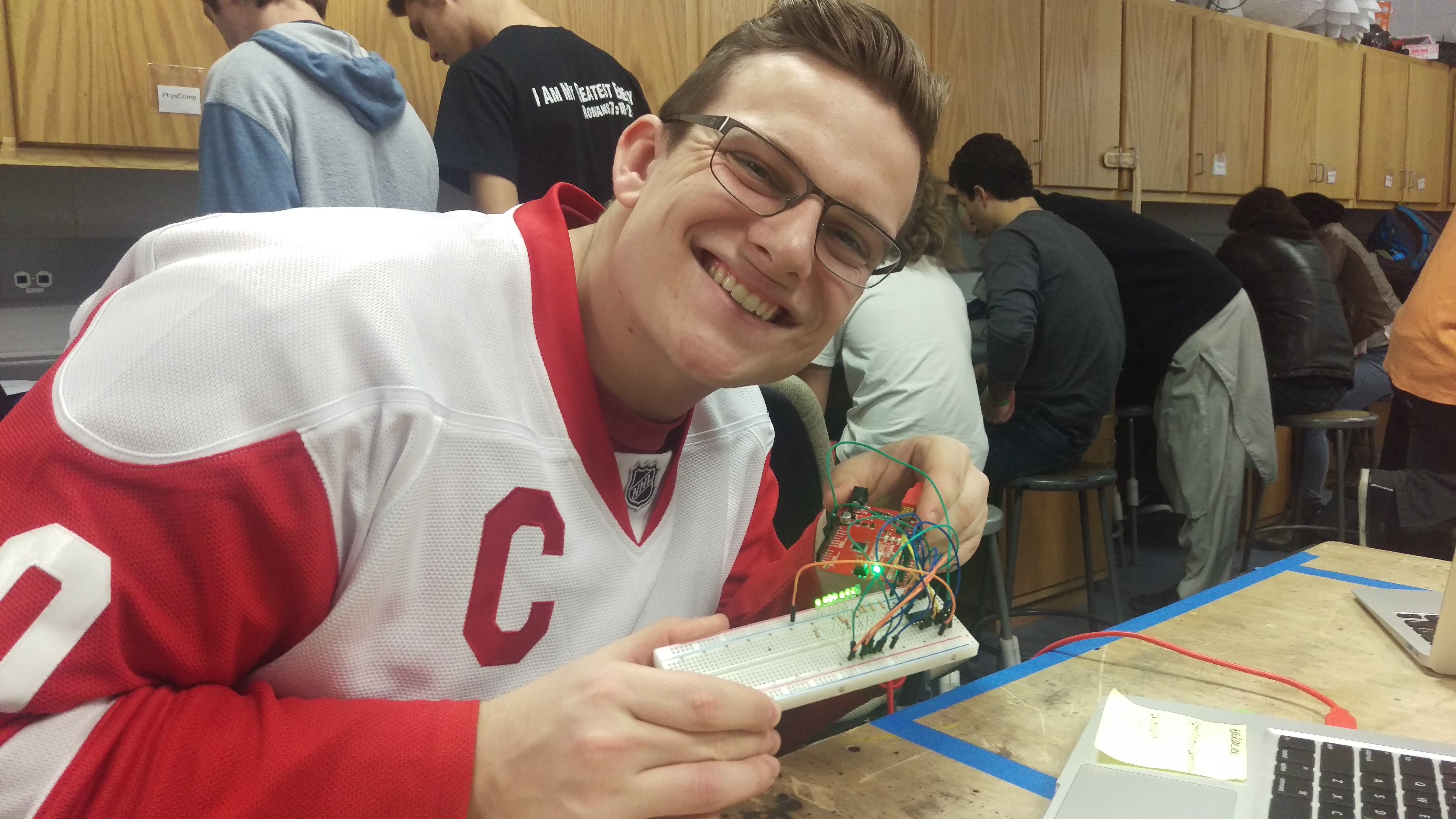 Football:
Leeseberg was a member of Berry College's inaugural football team, and helped lead the Vikings to their first conference championship in 2016.
2016 SAA All-Conference (nose-tackle)
2013, 2015, and 2016 Fall Semester Southern Athletic Association Academic Team
1st, 2nd, 3rd, and 4th year letter winner
Read about Alec's SAA All-Conference recognition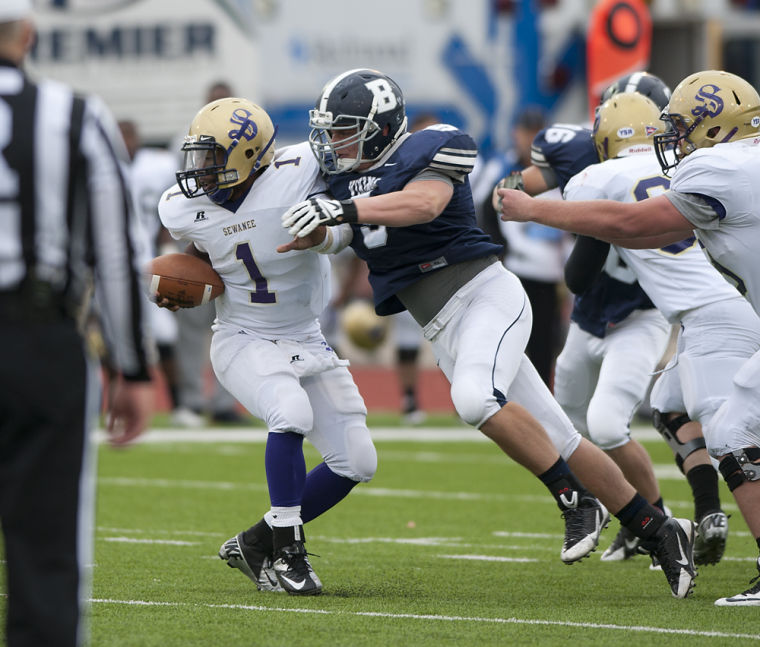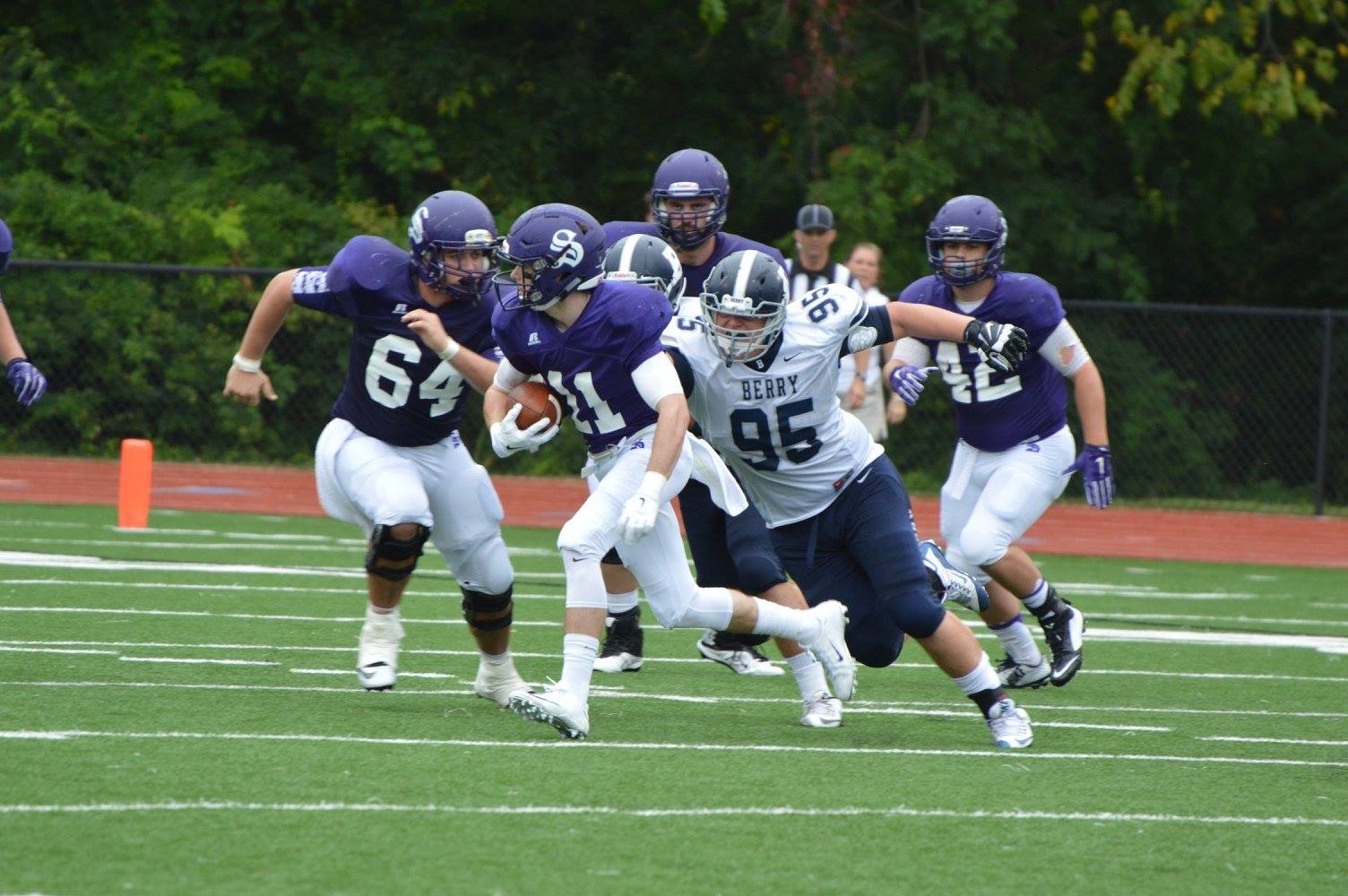 Arts:
Leeseberg was involved in both music and theatre departments at Berry. He was a member of the Men's Choir, and has been in the Berry College Theatre Company's productions of Little Shop of Horrors and Cabaret, in which he starred in a leading role as "The Emcee."
Excellence in Acting, Berry College Theatre Company
Excellence in Puppeteering, Berry College Theatre Company
Read about Alec's involvement in Cabaret
Read about Alec's involvement in Little Shop of Horrors