development
HoloView Mobile began as a project Fall 2015 in Berry's Entrepreneurship class, MGT340. Students in the class are given a small budget to start their own business over the course of the semester. A work-intensive course, students are required to develop a market strategy, business plan, as well as source materials and sell products. I created HoloView to provide visitors to the Creative Technologies lab, HackBerry Lab, an opportunity to take home technology developed and manufactured in the lab. Inspiration for HoloView Mobile came from videos and tutorials circulating around the internet showing how to create a "mobile hologram viewer" using just a CD case, and a smartphone. Having tried to recreate the "hologram viewer" myself, I realized the hidden difficulties in its construction, as well as the unprofessional nature of the finished product. The goal was to create a finished product that was easy to assemble, professional in quality, visual appearance, and performance, and cheap to manufacture and produce. A website, www.holoview.org, was produced showcasing the product, its manufacturing methods, as well as providing customers with compatible YouTube links and apps. HoloView Mobile was revived Fall 2016 to be the focus of CRT 310: Innovation and Commercialization. Further work included analyzing HoloView Mobile's potential as a startup company, as well as materials sourcing, manufacturing, packaging, distribution, and funding analysis at a nationwide scale.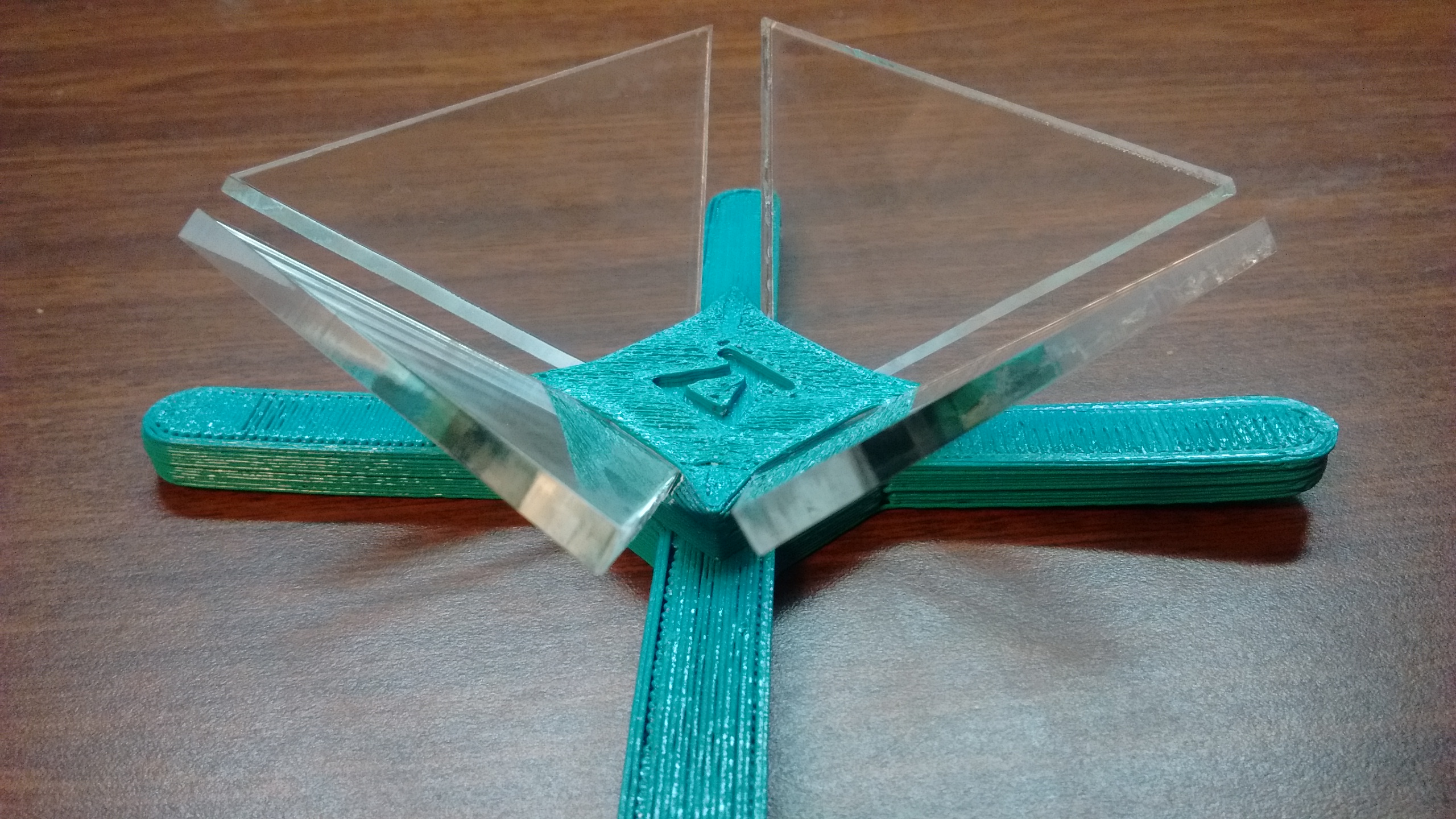 the prototype
HoloView Mobile works in the same way that all of the other prototypes in the HoloView line work. Using a theatre technique that has been around for over 100 years (the Pepper's Ghost illusion), images from the phone are refracted through each of the four panels. The result is a "hologram" in the center, which can be viewed through any given panel for 360 degrees.
The HoloView Mobile prototype, and subsequent manufactured units were designed in Google Sketchup.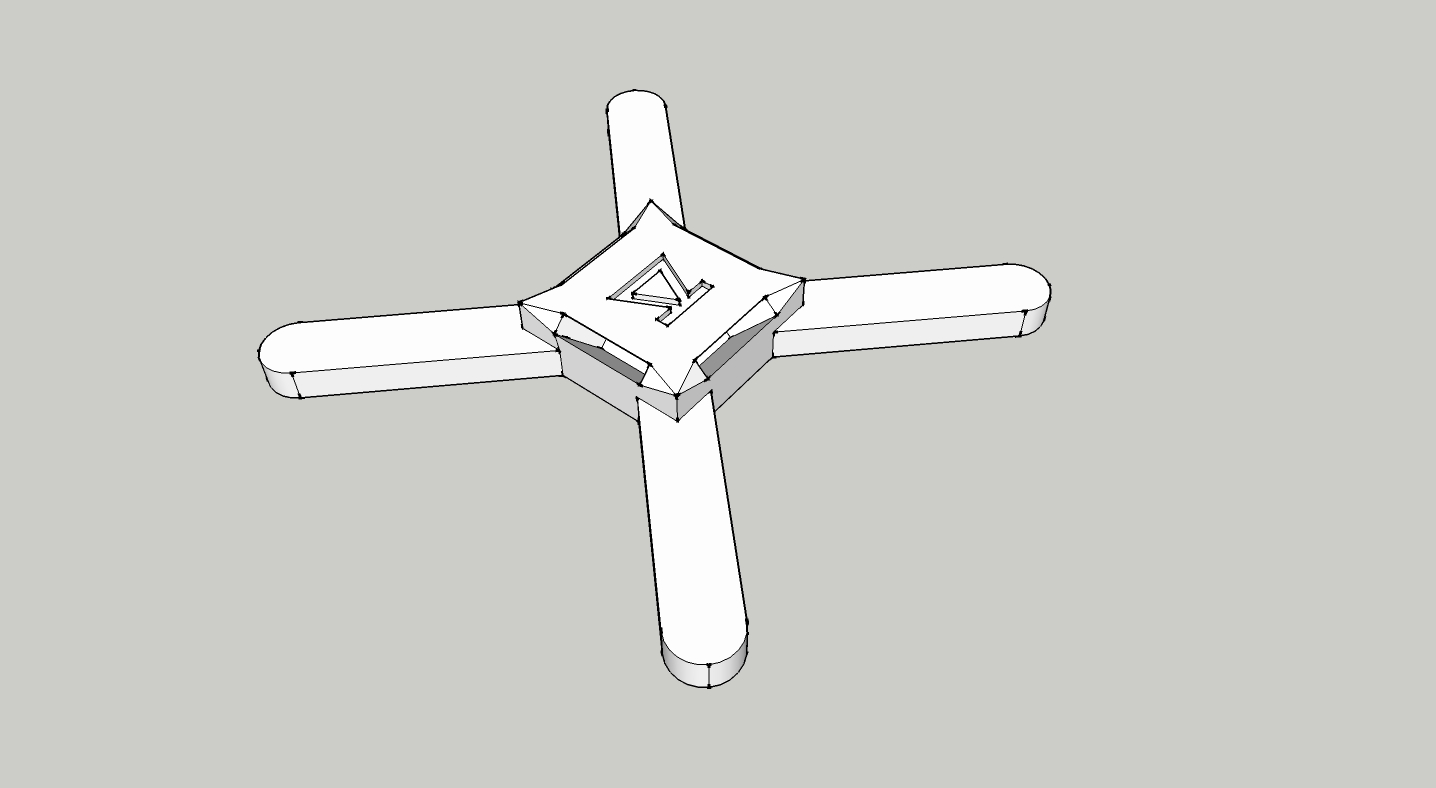 Original instructions online told viewers to glue together four panels made out of a hard, transparent plastic. The resulting products were often unstable, irregularly shaped (due to human errors in the cutting process), and were difficult to put and keep together. HoloView mobile solves all of these problems by relying on 3D printing and laser cutting. The specially designed base (with the HoloView logo in the center) keeps the viewer stable on the phone. The product is much cleaner, albeit manufactured on an inexpensive printer. To assemble, users simply fit the small end of any of the panels into the base, which holds the panels secure. HoloView Mobile works with any "mobile hologram" video on YouTube. Due to low volume size, ABS Plastic filament was sourced from Amazon.com, with Acrylic being sourced locally from Laird Plastics.

Further materials
HoloView Mobile Product Possibilities Paper